Building Rental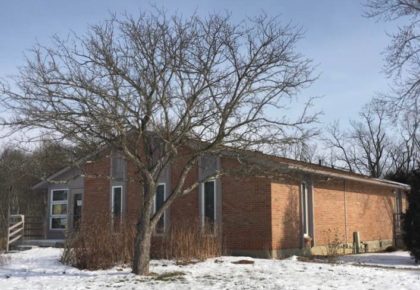 In addition to serving our mission to congregants, we offer our facilities to both members and non-members for various non-church-sponsored activities. To ensure availability and appropriate use, all requests for facility usage must be made by filling out and submitting our Facility Usage Application form. Approval of requests requires the signatures of any two Hopedale board members.
Usage Options
The sanctuary includes a piano, podium, microphones, speaker system, tables, and moveable chairs that may be configured many ways. The sanctuary is accessible to persons with disabilities. The lower level provides additional meeting spaces for smaller groups that may also be flexibly configured. A nursery in the lower level and natural areas on the property may also be available.
Fees
Hopedale members and Hopedale-sponsored groups are exempt from facility usage fees. Civic, social service, and religious organizations other than Hopedale are also exempt from facility usage fees; however, Hopedale welcomes donations from such organizations. All individuals and groups are expected to clean up after their use of any Hopedale facilities to avoid cleaning charges or revocation of facility usage privileges.
Application Process
Please contact the Hopedale office for additional details and to check availability for the date(s) you desire. Once a Facility Usage Application form has been submitted, a Hopedale administrator will contact the applicant. Before a first-time facility user's application can be approved, applicants must tour the facility with a Hopedale administrator.