Become a Member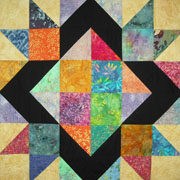 The Hopedale community encompasses the curious, those committed to Unitarian Universalism, and many people who fall in between.
To be a friend of the congregation, just show up! If you like what you find and decide to become a member, it's as simple as declaring your intent to any board member and signing our membership book.
Many folks new to the denomination, however, choose to join us in a "New UU" class to learn more about Unitarian Universalism and Hopedale. The class is offered whenever we have enough interested participants.
If you choose to join, you will retain membership as long as you help us build community through your presence and gifts.
We have no requirement for how often you must attend or what you should give. But please keep in mind that as a congregation, we are solely responsible for organizing, executing, and financing all of our activities and programs. We have a building mortgage, and we perform (or pay for) all of our building and grounds maintenance. We also pay $60 per year, per member to the Unitarian Universalist Association.
Please contact Celia Ellison, Vice President for Congregational Life, with any questions, or to arrange to sign the membership book. You may email Celia at knightcm@miamioh.edu or call (513) 461-1204.