Kroger Plus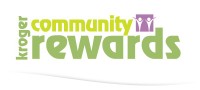 With Kroger Community Rewards, every time you use your registered Kroger Plus card a percentage of your purchase will be donated to the Hopedale UU Community!
If you don't have a Kroger Plus card, they are available free of charge at the customer service desk at any Kroger store.
There are four quick and easy steps to create an online account and register your Kroger Plus card for the Community Rewards Program:
1. Go to KrogerCommunityRewards.com and either sign in or create an online account.
2. Have your Kroger Plus Card handy, and when prompted, enter your Plus Card number, found on the back of your card.
3. Select "Review Your Rewards Detail" or go to "Account Settings", then "Account Summary" to choose an organization to receive your Community Rewards.
4. Under "Community Rewards", select "Hopedale Unitarian Universalist Community" or enter our organization number of 80791.
Questions? Need help? Please call Liz at (513) 280-1044.