Care Committee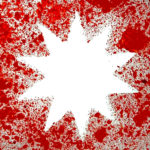 As a lay-led congregation, one of our biggest concerns is that members and friends facing illness, death, suffering or difficulty need to know they are not alone. Hopedale has two ways we try to help:
The Care Team – A team of congregation members works as care contacts. Each care contact is responsible for staying in touch with several folks listed in our community's directory of members and friends. The team reaches out through notes, phone calls, and occasional visits, and they can take requests from those who know of someone needing a kind word or a referral to someone who may be of further assistance.
The Care Coordinator – Our office administrator Amy West Poley is a Registered Nurse and has a Masters degree in Social Work. She uses her expertise to advise the Care Team and to personally visit those who are shut-in or hospitalized.